THERE'S NOTHING LIKE THE BOND BETWEEN A MOTHER AND HER CHILD
Almost every woman can probably remember when she was a little girl and how excited she was to use mom's lipstick or try on her shoes. A mother is a real icon for her daughter. Every little girl dreams of being just like her mommy; moving like her, talking like her, looking like her and of course dressing like her. We believe in making these dreams coming true!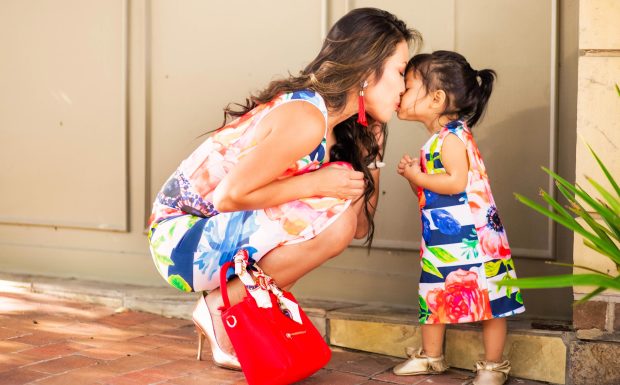 DISCOVER PINEAPPLE CLOTHING
We make charming, chic and absolutely unique girls' and women's clothing that you can match!
   ✔   Largest selection of Mommy and Me matching outfits
   ✔   Wide variety of dresses, tops, bottoms, activewear
   ✔   Largest size range of girls' and women's clothing in the industry
Everything can be matched in a different combination and looks great separately!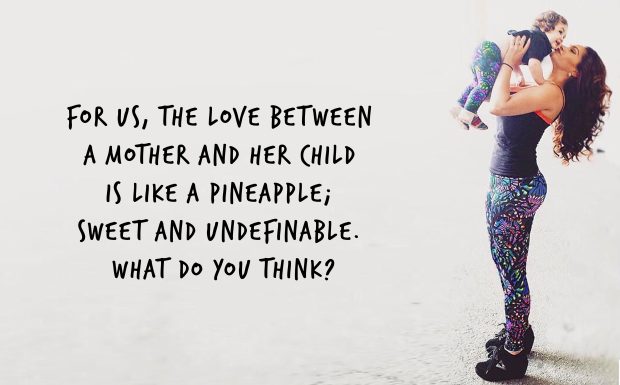 MOMMY & DAUGHTER
MATCHING WORLD
There's nothing like the connection a mother and daughter share; our clothing line is inspired by that bond and meant to strengthen it. Mommy and me moments are shopping trips together, going to the movies or the park together, mother and daughter yoga or dance classes, all kinds of holidays and festivities and more. Pineapple is about dressing those moments.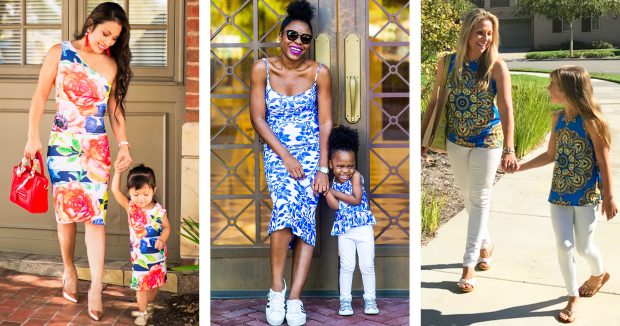 WHY YOU NEED US
We can help you with:
1. Dress to impress
Pineapple clothing is a diverse line, made for women and girls to rock their personal styles in a bold new way. Seriously, life is too short for wearing boring dresses. Our bold, feminine clothing is full of fun and positivity. Pineapple features beautifully crafted floral prints that bring a smile to both the wearer and those passing by.
You need our designs for any event where you will have to dress to impress. What better way to do this than through matching mother-daughter dresses! Pineapple clothing will be sure to make an impression, both in-person at the event you attend and in the pictures you'll have to remember these memories.
2. Express your individuality
We believe that style is all about originality which is why we give you all the opportunities to let your personal style shine through! Our line is full of personality. We  clothe our pineapple girls and pineapple women in wearable works of art. Unique Pineapple garments are a great way for you to stand out.
To make an even more memorable impact, rock our custom printed t-shirt with your name on clever, trendy catchy phrases.
3. Show off your special bond
From matching leggings at the gym or for yoga class, to matching tops to go shopping or to run errands, there's so many ways you and your daughter can showcase your relationship. Matching mother-daughter outfits are versatile, so you and your mini-me can go from a casual, daytime look to an evening look for holiday event.
During the upcoming holidays, when you'll be around friends and family, you can show everyone the special bond you have with your mini-me by wearing our matching outfits. Not only will you be able to share your special connection with everyone, but you and your mini-me will be transformed into compliment magnets! This is also something that isn't just for the Holiday seasons, but something that can be worn year round.
4. Find the best gifting solution
As we head into the holiday season, we want to make your task of finding the perfect gift just a bit easier; why not encourage a mother daughter bond with a special gift for both a mommy and a daughter that you know? (The extra perk: you get to knock off two birds with one gifting stone!) Gifting anything from matching yoga leggings to fabulous matching dresses make the perfect gift for moms and their mini-me's to pull off that trending "twinning" look.
5. Make your little one
the happiest girl in the whole world
Make her dream come true, get her a chance to feel that she is exactly like you and to look just like you. She will be the happiest girl in the world! What's more important than that?
Pineapple clothing makes for the best pictures
and the sweetest memories,  guaranteed!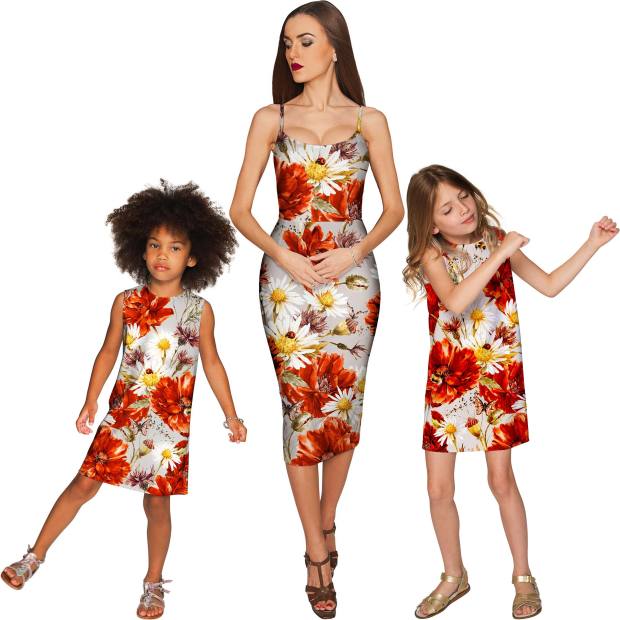 WHAT ABOUT QUALITY?
Here are 5 simple reasons why
you will be definitely in love with the quality of our clothing:
1. ORIGINAL DESIGNS
No one else has the designs we have at Pineapple clothing. We make distinct, one of a kind, luxury clothing. Our garments are treated as canvasses and we print them with our original patterns that you won't find in any other clothing line. Each piece is its own work of art and speaks for itself. It's bold. It's feminine. It's unique.
2. PERFECT FIT
When it comes to women's clothing, we know that the right fit is everything. Our team has worked hard and spend a lot of time to create clothing with truly perfect fit. We are very proud of the fact that our pattern-maker has a track record of 25+ years' experience and has been working before in New York City for some of the most well-known luxury fashion houses in the world. All our styles were specially made to flatter all types of different body types.
3. LUXURY MATERIALS
Pineapple uses only the highest-quality, luxury fabrics and raw materials to create each and every piece. We have our own strict regulations, for each fabric to comply with - the fabrics must be: eco-friendly, opaque, flattering, and cozy, featuring great colors and stable shapes. Thereby almost all of our garments (exception is only some delicate kind of fabrics, like chiffon) are washer and dryer safe.
4. CRAFTSMANSHIP
Pineapple clothing is for individuals who are drawn to impeccable craftsmanship and those who appreciate the significance of perfectly stitched garments. We contract with the best Florida-based factories that work with some of the most known brands in the US. Every detail matters! You can be sure that each piece is sewn and produced with no less than the best quality.  
5. PROUDLY MADE IN THE USA
We are working exclusively with suppliers and manufacturers in Florida and can guarantee that our clothing line is 100% made in the USA.
All of this is to make sure that our clothing
is the BEST clothing you will ever wear!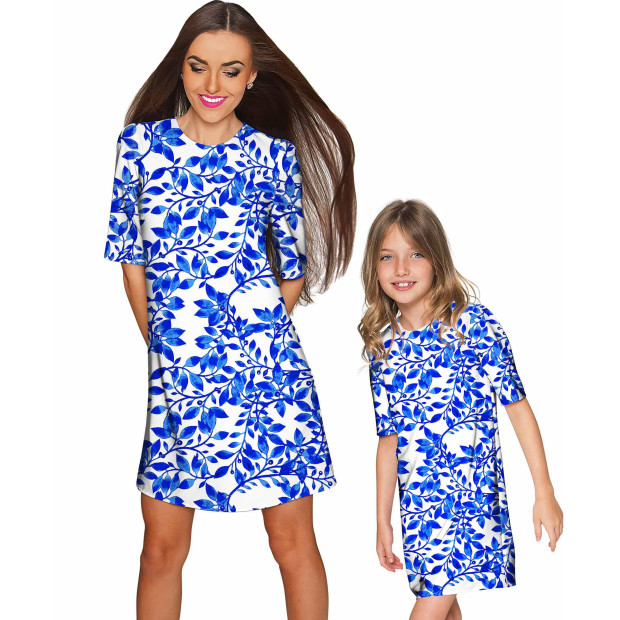 Matching outfits aren't just limited to mother-daughter relationships;
anyone can pull them off, whether it be with your little sister,
god-daughter, a cousin, niece, or even a close friend.
5 MUST-HAVE REASONS TO MATCH
1. Stand out from the crowd! Twinning is a perfect way to express your originality and to make yourself feel as special and unique as you are.
2. Become stars on the upcoming event! If some special occasion is right around the corner and you need to look fabulous and spectacular,wearing stylish matching outfits will guarantee all eyes on you two!
3. Share your special relationships! Everyone around you will be able to see a special bond you have. You'll feel connected, and matching will bring you two closer together!
4. Get a unique photoshoot look for a lifetime memory! Looking back and seeing you both wearing special matching clothing will be a great memory that will last a lifetime.
5. Enjoy the moment! Everyone needs to match at some point for really simple reason - it's just so fun!
JUST A LITTLE NOTE: The right time to match is all the time!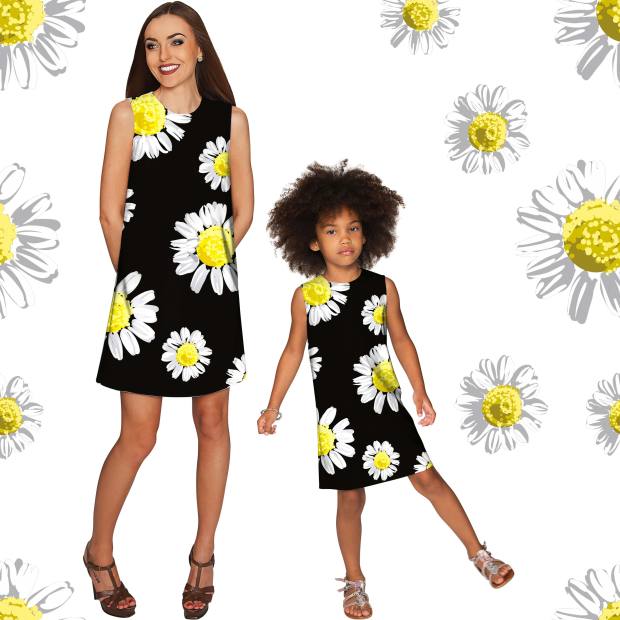 EVEN SIZE RANGE UNIQUE!
Pineapple offers the largest size range of girls' and women's styles in the industry: between 18 month to 16 years in girls, and XS to 4XL in women. That would allow all ages and sizes to find well-fitted individual or matching clothing.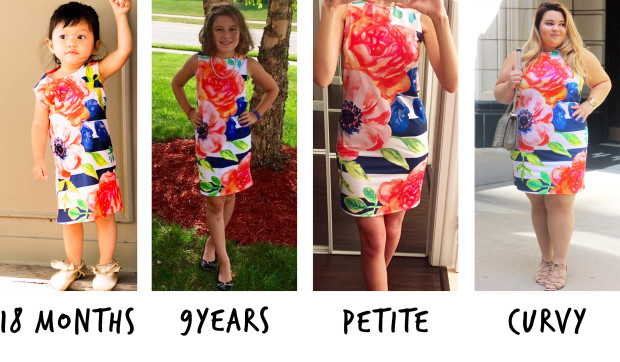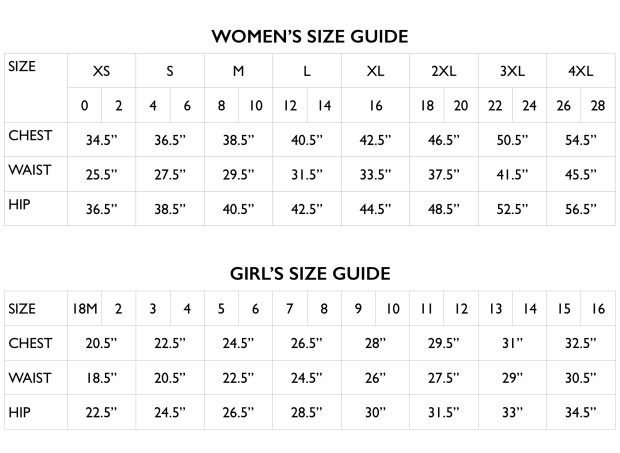 ABOUT DESIGNER
Pineapple clothing is a US-based, woman-owned business, founded in 2015 by fashion designer, Ivanna Griner to make women's fashion world more graceful and bright with feminine silhouettes and original, charming patterns. She aims to bring little fashionistas closer to their stylish moms!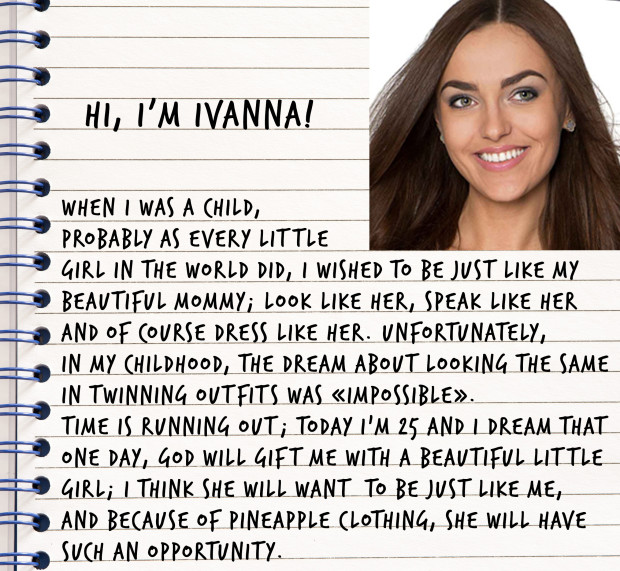 THEY ARE TALKING ABOUT US
Featured in: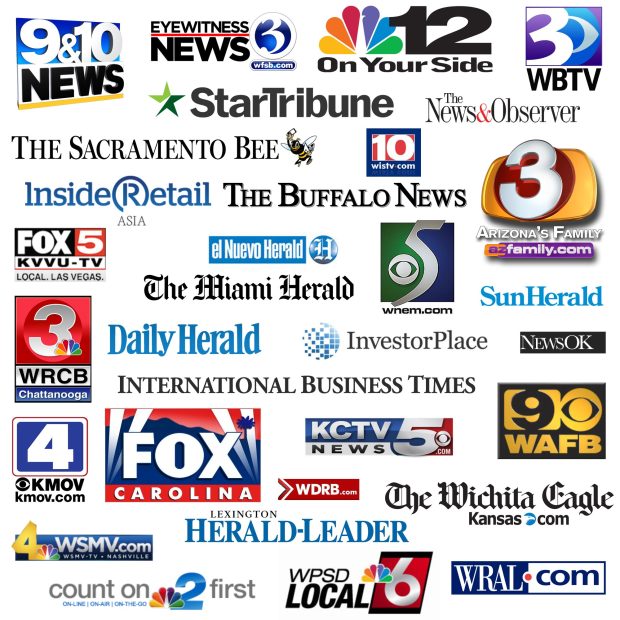 Follow us on social media: